Mylike (Ningbo) Plastic & Aesthetic Hospital is a chain plastic hospital with large brand . Mylike Group and Seoul Plastic Hospital coordinated together in opening up this hospital in Ningbo. There are many medical and beauty doctors coming from China and Korea. This hospital is specialized in plastic and cosmetic surgery, skin care and esthetic dentistry.
Mylike (Ningbo) Plastic & Aesthetic Hospital insist that the technology is the core , security is the purpose and customers¡¯ satisfaction is the standard. This hospital has made some progressin meeting the international standards, such as medical resources, equipments, technologies, environment, services and management. We have spent a huge sum of money in introducing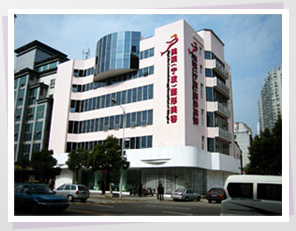 the global cutting-edge medical instruments¡ªVACUSON resonance liposuction system of Switzerland, New-generation endoscope looking equipment of America, Snake-brand maxillofacial equipment of Germany, LUMENIS ONETM digital laser and photon plastic system, RF noninvasive facial lifting system, MedLite C6 laser skin care system, Clearlight treatment system of acne and skin rejuvenation, Trophypan C panoramic X-ray machine, etc. We are always trying our best to provide the most sophisticated and perfect services to our customers.
¡¡¡¡Based on the exquisite craftsmanship of South Korea, Mylike (Ningbo) Plastic & Aesthetic Hospital actively introduces the advanced orthopedics plastic management system in order to offer sweet and appropriate medical services to the customers. We pay special attention to the barrier-free communication between our customers and the doctors. Mylike (Ningbo) Plastic & Aesthetic Hospital perfectly integrates ¡°Pursuance of Beauty¡± with advanced technology and exquisite art according to their philosophy ¡°coming for beauty, going with happiness¡±. The personalized treatment plan, careful and considerate services, communication and cooperation programs established with several famous medical organizations in South Korea and China and cooperation with world¡¯s top beauty institutions have reshaped the new health concept of medical plastic and have led the new life-oriented trend of medical hairdressing.